82nd Annual Santa Rosalia Fisherman's Festival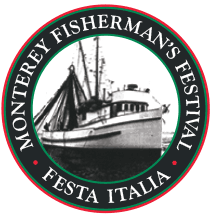 This year will mark the 82nd annual Santa Rosalia Fisherman's festival honoring the local fishermen of Monterey, past and present . It is a celebrated event with wonderful Italian food and drink and amazing entertainment. We thank all those who came out and celebrated the Italian heritage with us in the past and we invite all to take part in the sights, sounds, food and culture that make the Italian experience so very special. Mark your calendars now to attend this year's gathering for three days of Italian cuisine, music, dancing, fun and friendship.
This year's 3-day festival will take place from September 11th - 13th, 2015 at the Custom House Plaza in downtown Monterey.
Festival favorites include: unprecedented entertainment, raffles, bocce tournament, parade, Italian food, beer, wine and more, all offering something for everyone's enjoyment.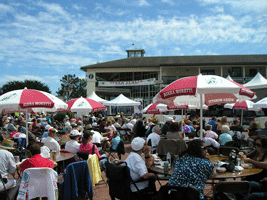 Hours:
Friday, Sept. 11: 3:00pm - 10:00pm
Saturday, Sept. 12: 9:00am - 10:00pm
Sunday, Sept. 13: 9:00am - 6:00pm
FREE ADMISSION!
Share the heritage, culture and the romance of Italy that our local Italian community was built on! Enjoy a feast of sight, sound and wonderful tastes, filled with entertainment.

Become a Fan on Facebook
Featured Advertisers
To see more sponsors and advertisers, click the links below:
Corporate Sponsors
Bocce Team Sponsors