Scholarships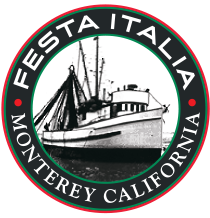 Our fundraising efforts benefit various local organizations and provide scholarships as well. Each year thousands of dollars in scholarship money is awarded to local high school students.
In order to be eligible for a scholarship the student must meet the following criteria:
The applicant must have a parent or grandparent who is a current member of the Festa Italia Foundation.
The applicant must reside on the Monterey Peninsula or the Salinas area.
Must be at least 17 years of age at the time of selection.
To be eligible for a scholarship, the candidate must have earned at least a 3.5 grade point average.
The applicant must be attending or planning to attend college.
CLICK HERE to download an application.
The value of the scholarship and the number of scholarships awarded annually will be determined at the discretion of the Festa Italia Foundation's Board of Trustees. All applications must be postmarked by April 20th, 2020.. Any applications not meeting the deadline will not be considered. Applicants will be notified by May 16th, 2020.
For more information send and email to scholarships@FestaItaliaMonterey.org
Featured Advertisers
To see more sponsors and advertisers, click the links below:
Corporate Sponsors
Bocce Team Sponsors